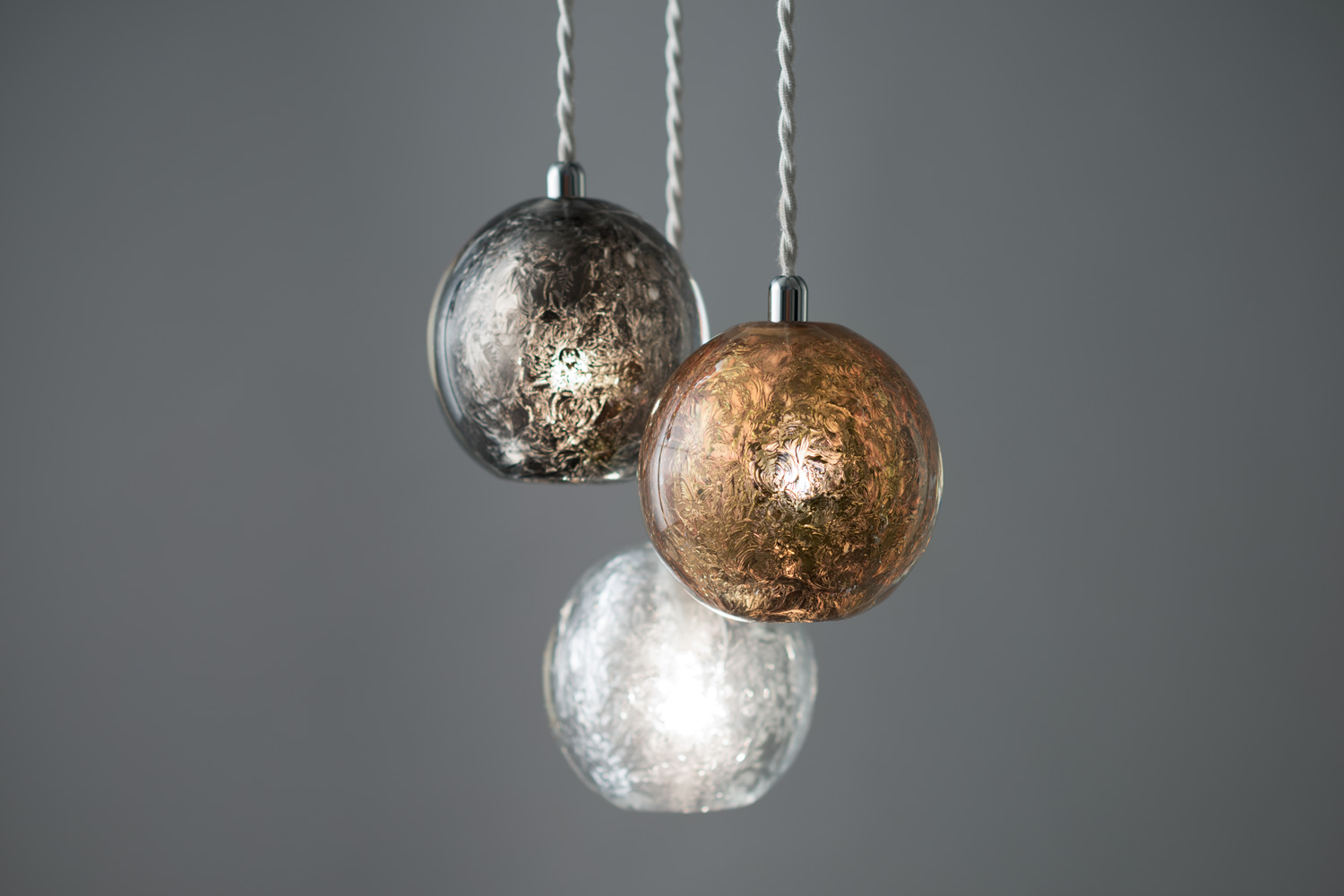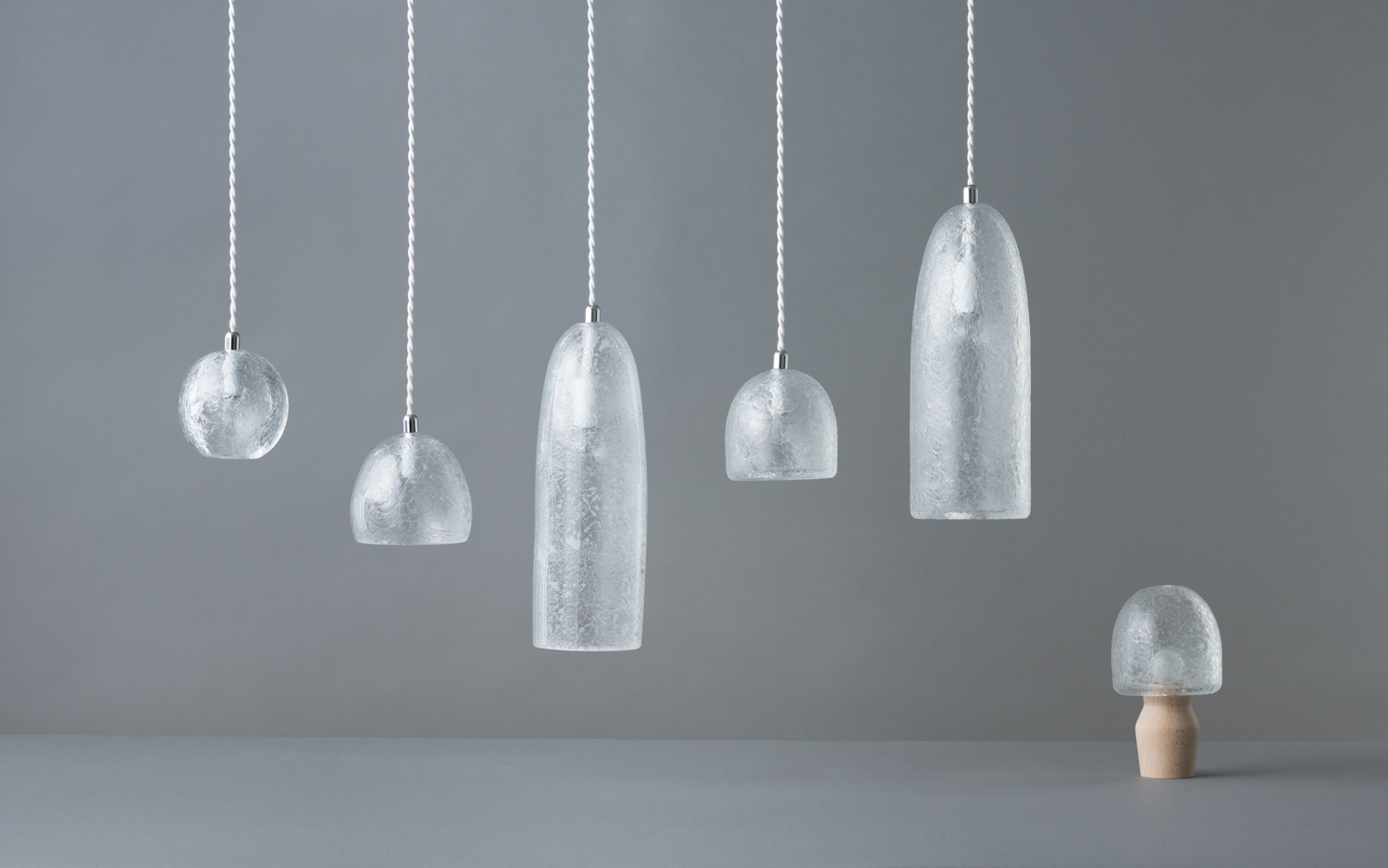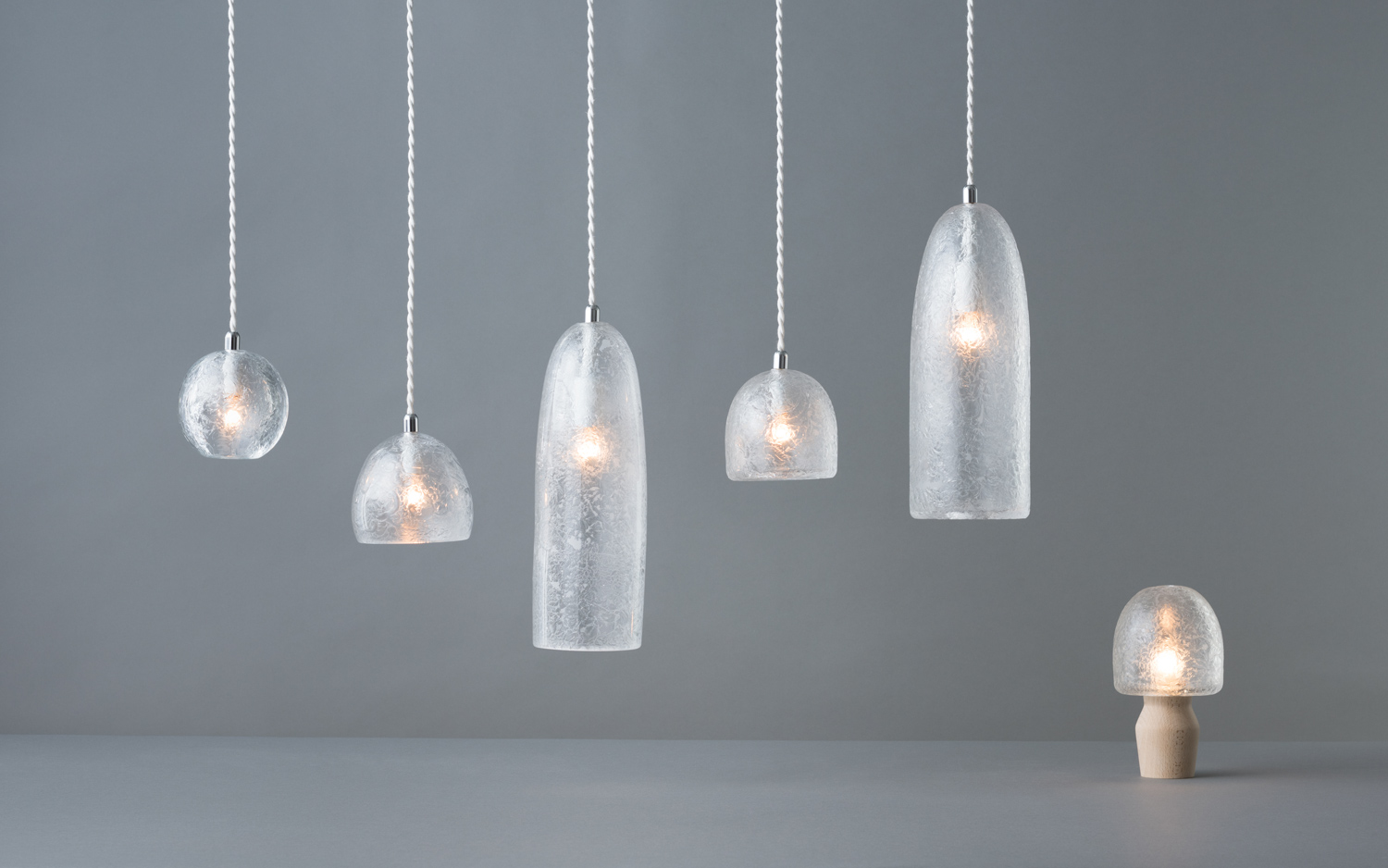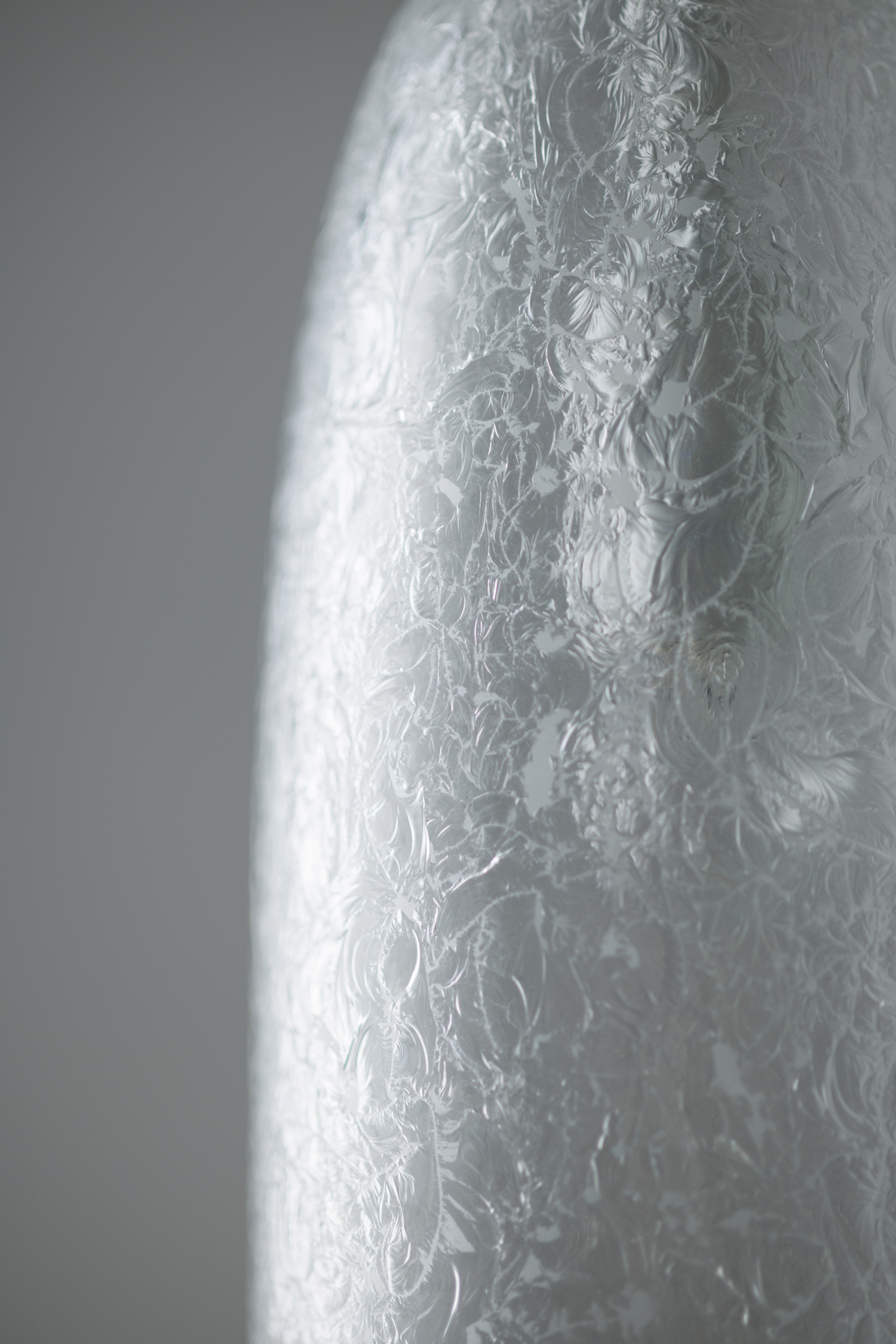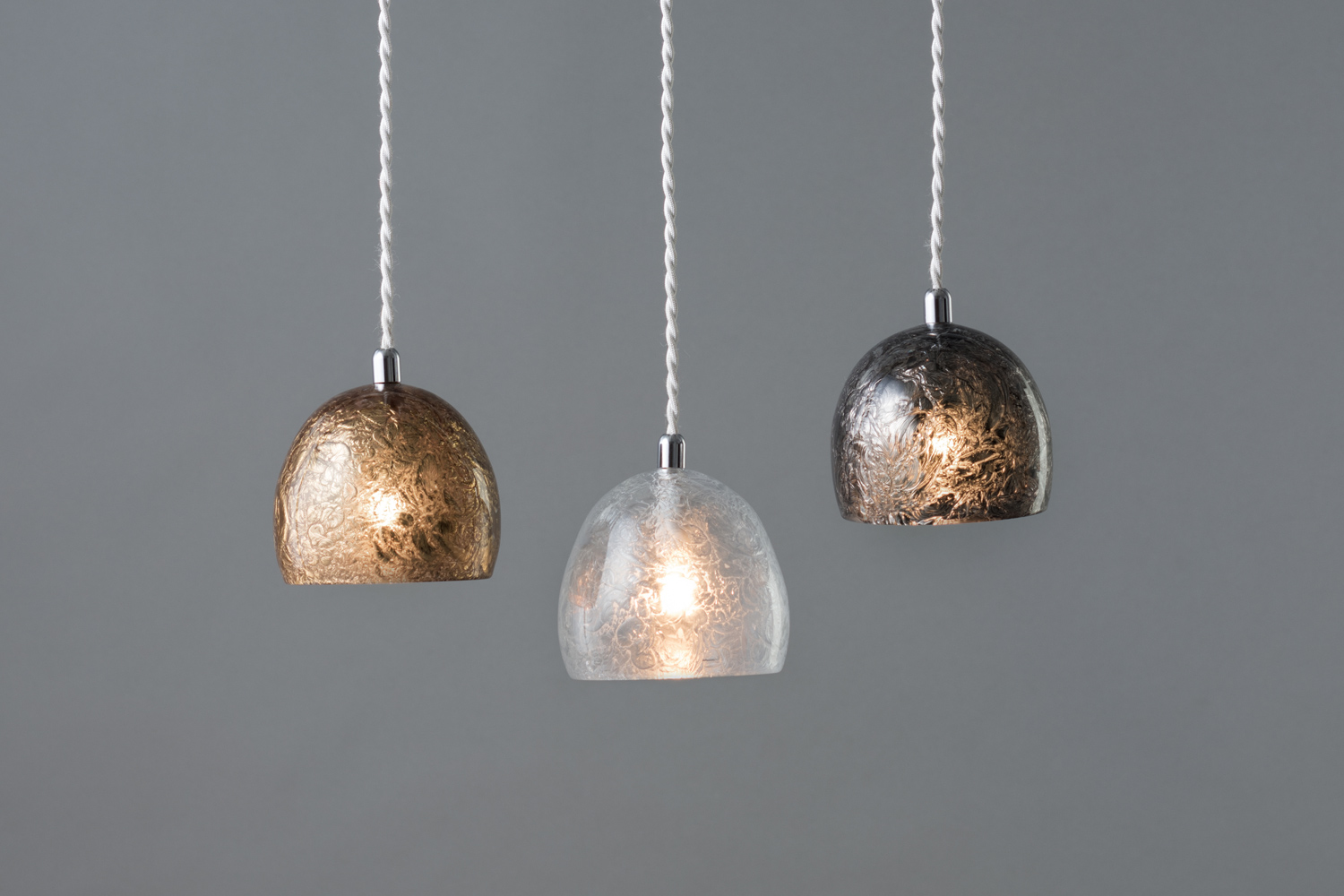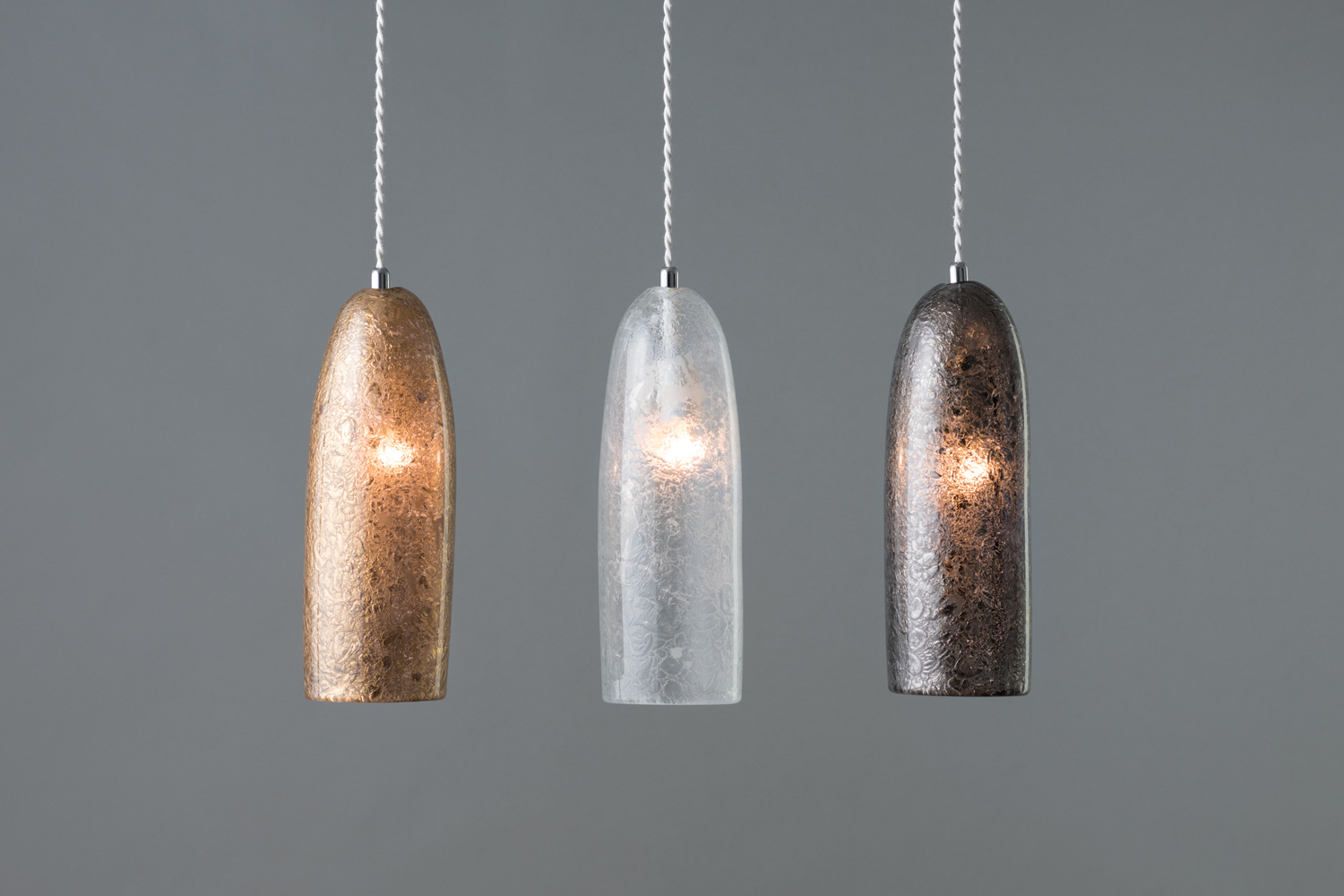 Photo by Takumi Ota
TREE FROST
KOHEI GLASS STUDIO
2015
Lighting
TREE FROST is a series of lightings designed in collaboration with the glass artist Kohei Kishimoto, based in Toyama prefecture. The glass shades are hand made with gelatine application, a traditional technique to realise frost glass.TREE FROST features different variations like engraved gold and platinum.
ガラスに膠(にかわ)を施し、自然に生まれるテクスチャーを生かした照明のシリーズです。 職人が吹いたガラスの表面に施した膠もまたひとつひとつ違った表情を加えます。
その樹霜(TREE FROST)のような表情はガラスに暖かみを与え、空間に心地よい空気を生み出します。
© CheatHost INC. All Rights Reserved.