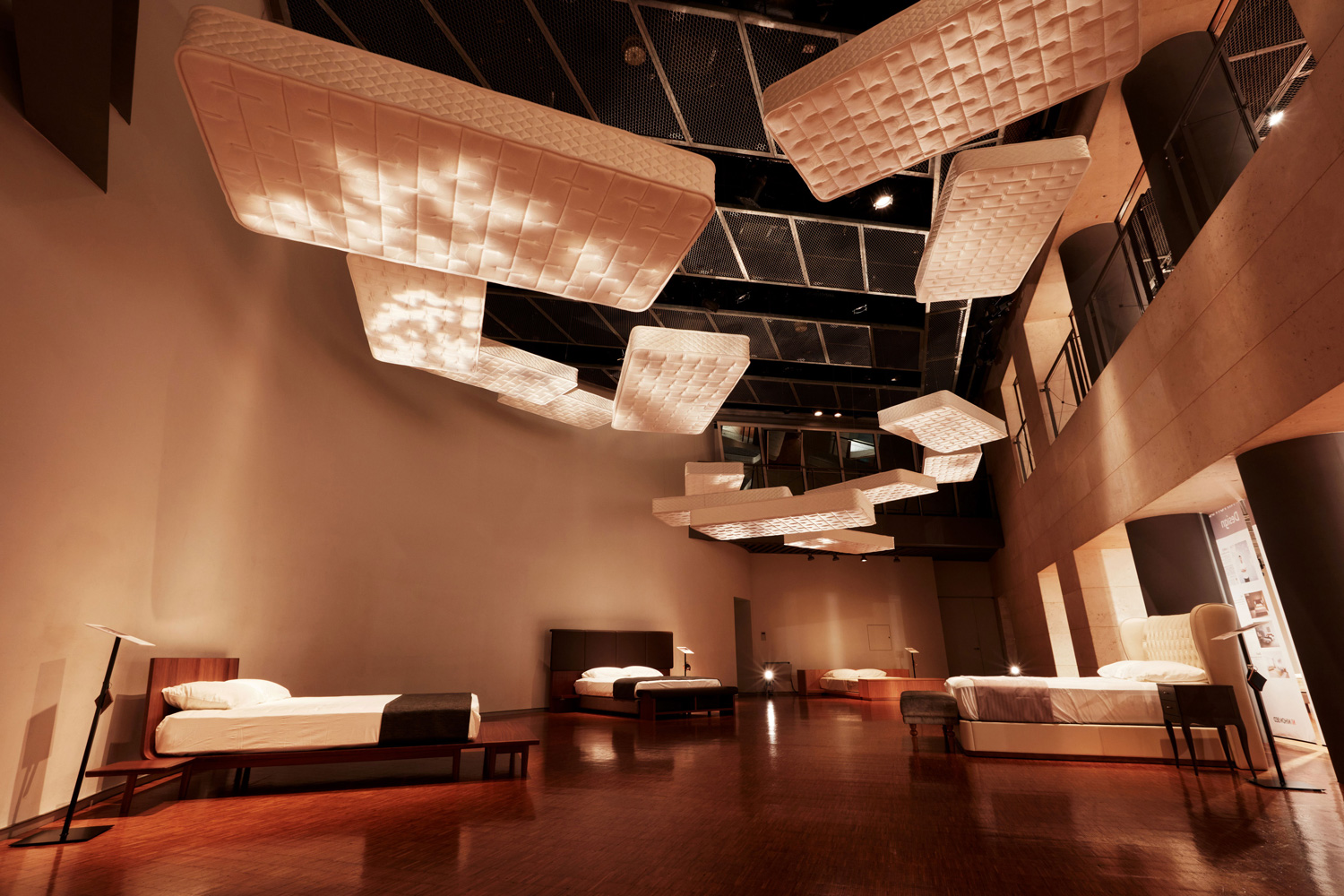 Photo by Yosuke Owashi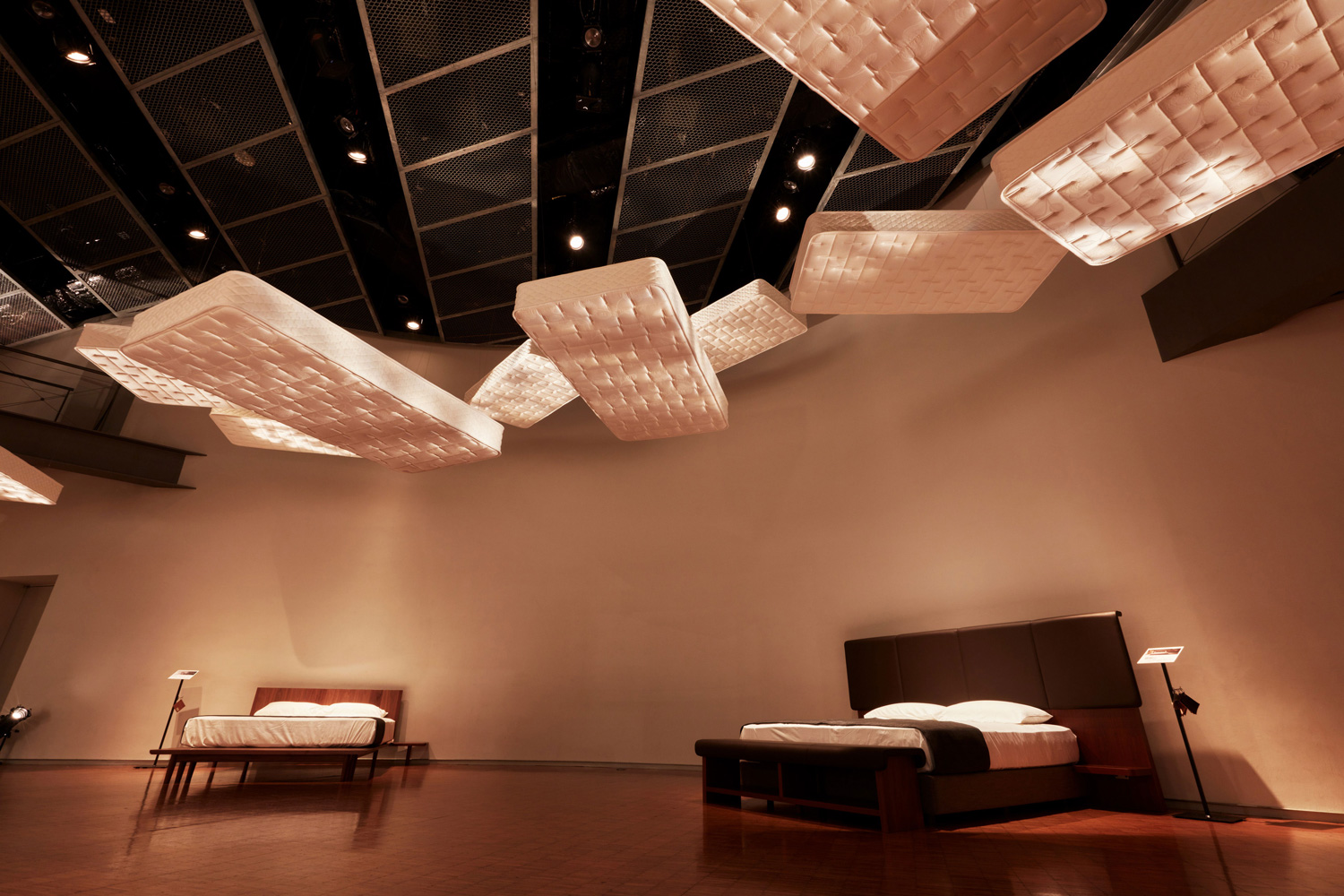 Photo by Yosuke Owashi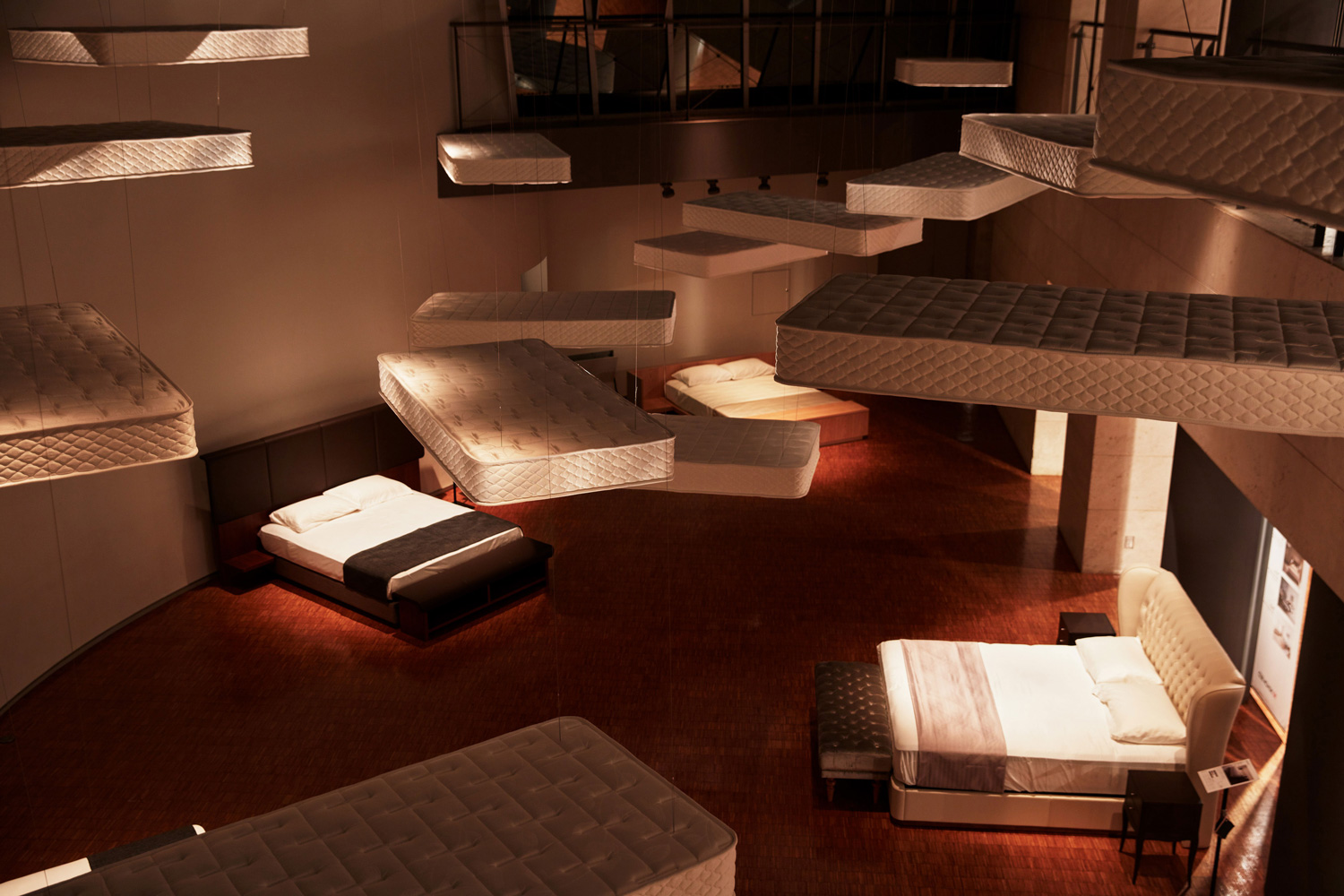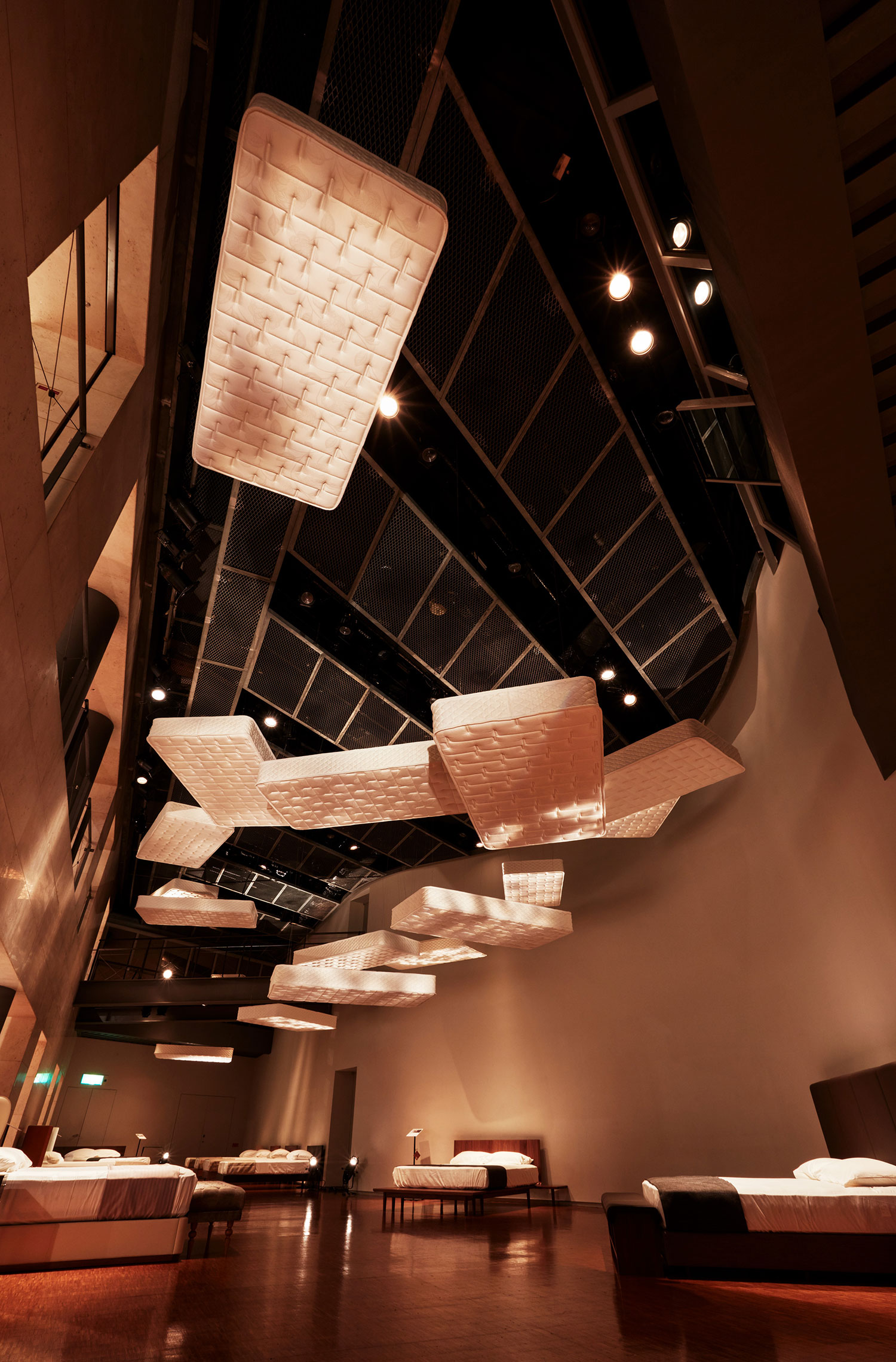 Photo by Yosuke Owashi
NIHON BED DESIGN Vol.90
This exhibition was held in 2016 at the Tokyo Design Center to commemorate the 90th anniversary since the foundation of NIHON BED, announcing new products in an installation with the theme of "MURAKUMO", the phenomenon of many clouds gathered together. A large number of mattresses reminds of clouds floating in the space at a height of 6 m, expressing the characteristic embracing feeling and comfort of NIHON BED mattresses and a variety of new bed frames.
日本ベッド製造株式会社は創業90周年を記念し、2016年6月14-15日の2日間、東京デザインセンターにて「日本ベッド新商品発表会2016」を開催。「群雲 / MURAKUMO 」をテーマに手がけたインスタレーションの中で新商品を発表。「群雲」をイメージさせる多数のマットレスが天高6mの空間で浮遊し、日本ベッドマットレスの特長である体を包み込むような感触と新作ベッドフレームの多様性を表現している。
© CheatHost INC. All Rights Reserved.